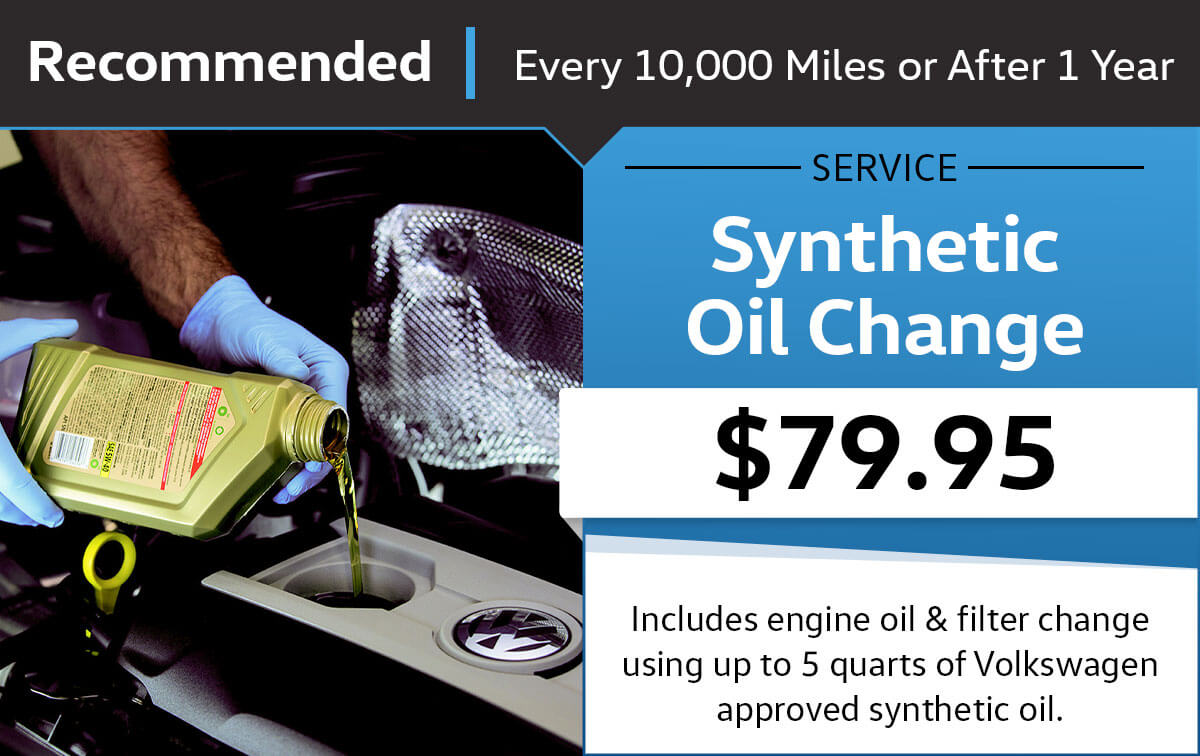 Volkswagen Synthetic Oil Change in Spartanburg, SC
At Vic Bailey Volkswagen, we provide a quality synthetic oil change featuring the highest quality service ingredients. Backed by training, direct experience, and the aptitude that only Volkswagen-certified technicians have.
When to Schedule a Synthetic Oil Change
At Vic Bailey Volkswagen, we understand the value of changing the engine oil according to the Scheduled Maintenance interval for your model. When it comes to knowing when to schedule an oil change, we tell our customers to simply adhere to the maintenance schedule for your Volkswagen model found in the owner's manual.