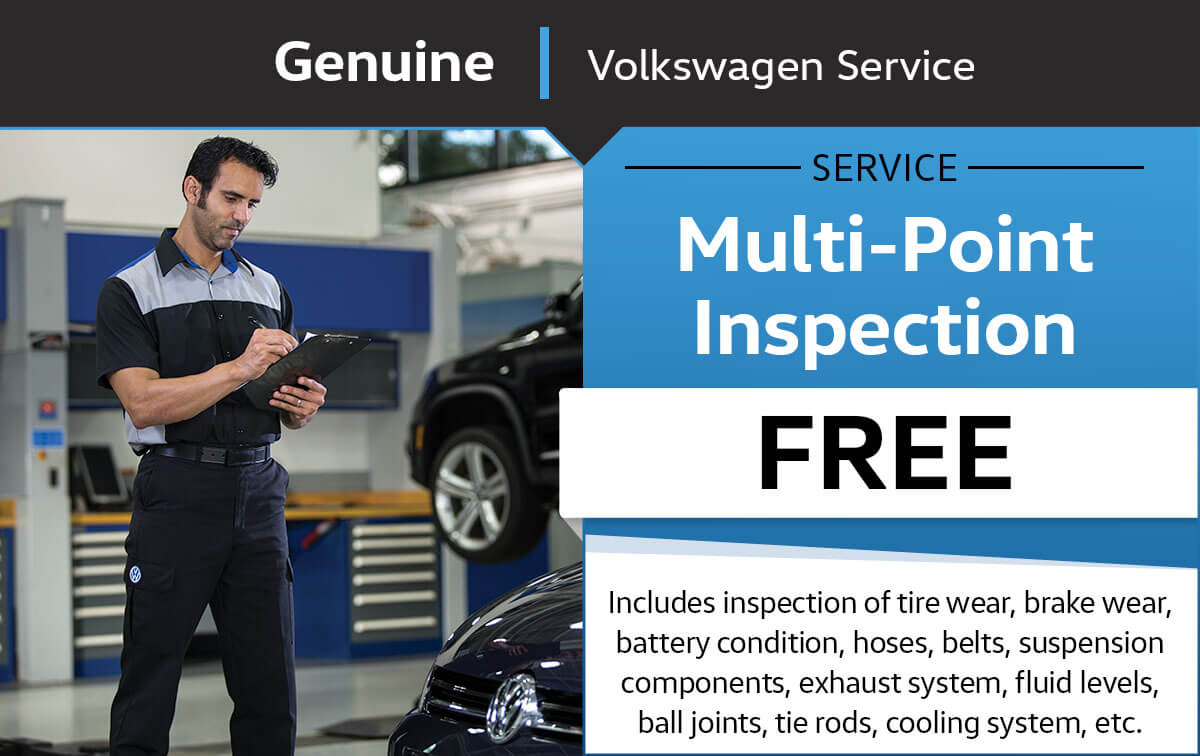 Certified Volkswagen Multi-Point Vehicle Inspection
A multi-point vehicle inspection is like a health assessment for your vehicle completed by a certified service expert. A Volkswagen certified service expert will use a simple three-color-coded checklist with each color representing a condition from good to bad. Green means that the component is in excellent condition with no action needed. Yellow is for parts with wear but will require attention soon. Red is given to parts with risky wear that should be addressed immediately.
The benefits of regular vehicle inspections are vast, some of which include peace of mind knowing the precise health of your vehicle, improved vehicle maintenance responsiveness, improved reliability, and reduced operating costs.