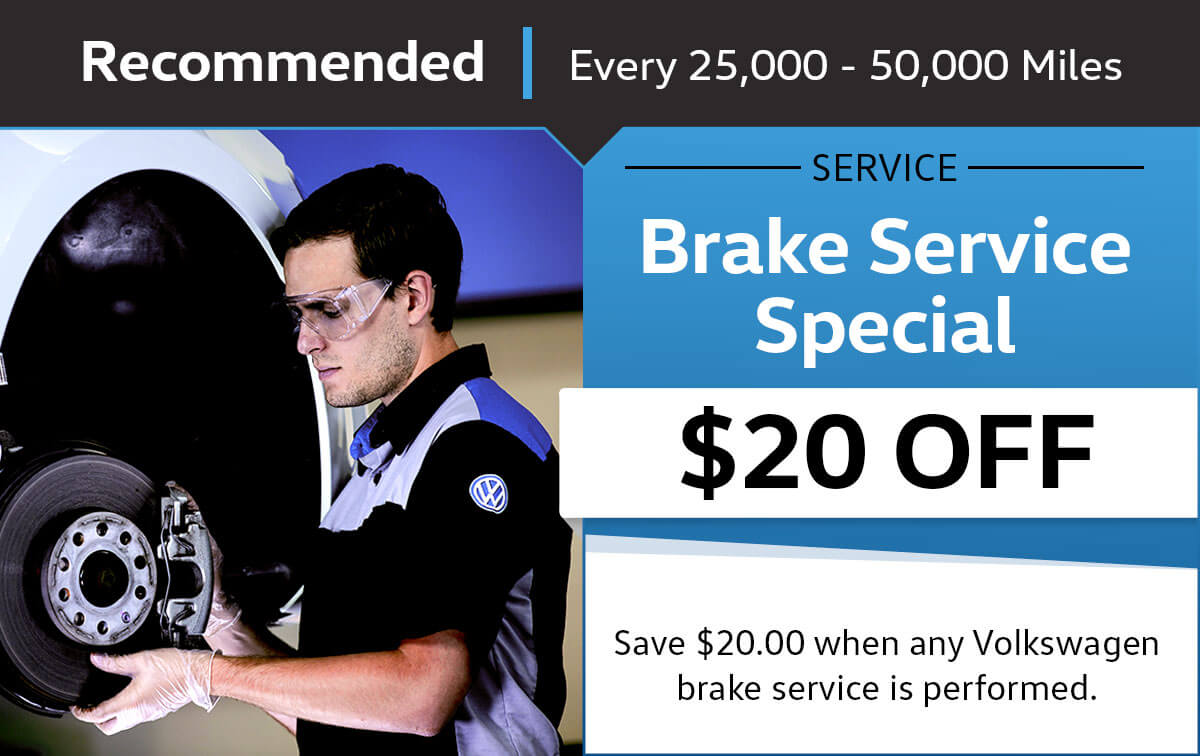 Volkswagen Brake Pad Replacement in Spartanburg, SC
At Vic Bailey Volkswagen, No matter if drive a Volkswagen Tiguan from Roebuck needing front brake pad replacement, a Jetta from Southern Shops needing rear brake pad replacement, or an Atlas from Lyman needing front and rear brake pads replaced, the service always features a Volkswagen-Certified Technician working in a state-of-the-art facility that also carries your vehicle's name.
If you start to notice brake system performance decline or experience any of the symptoms of worn brake pads, we always recommend scheduling maintenance quickly to prevent worsening symptoms and safety consequences. Your vehicle's next Brake Pad Replacement is available at our Volkswagen Service Department in Spartanburg, SC near Roebuck, Southern Shops, Lyman, and Boiling Springs, SC.