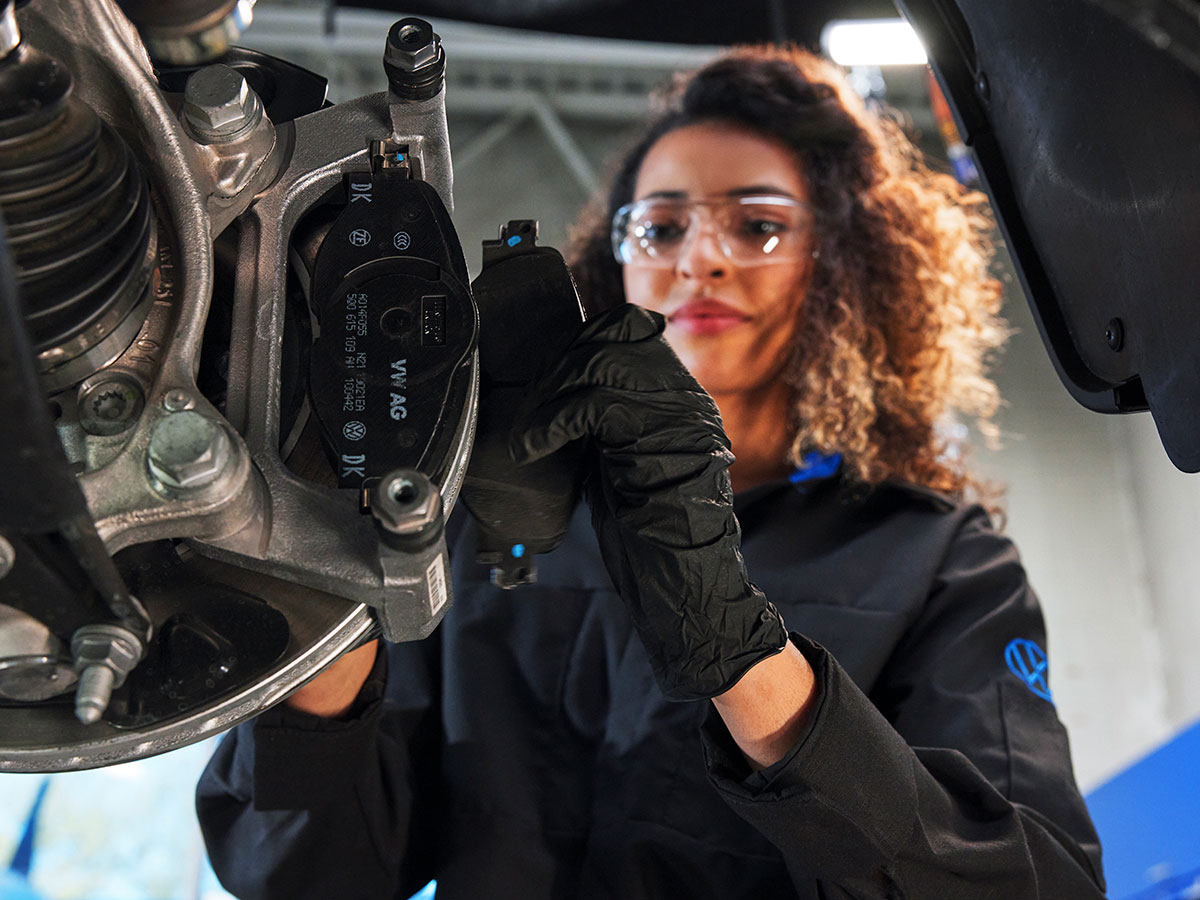 Volkswagen Brake Fluid Exchange in Spartanburg, SC
At Vic Bailey Volkswagen, we have trusted Volkswagen brake system experts with a team of factory-trained and Volkswagen-certified technicians with decades of collective hands-on experience providing brake services for Volkswagen models just like yours. Every Volkswagen car and SUV comes equipped with a hydraulic braking system that relies on brake fluid as the hydraulic.
Exchanging Your Brake Fluid
Service features a Volkswagen-Certified Technician and genuine Volkswagen Brake Fluid. The technician drains your old brake fluid, inspects every primary brake system component to ensure everything is in excellent condition, and then installs OEM brake fluid to restore peak braking. Every service that we provide concludes with a FREE multi-point inspection.