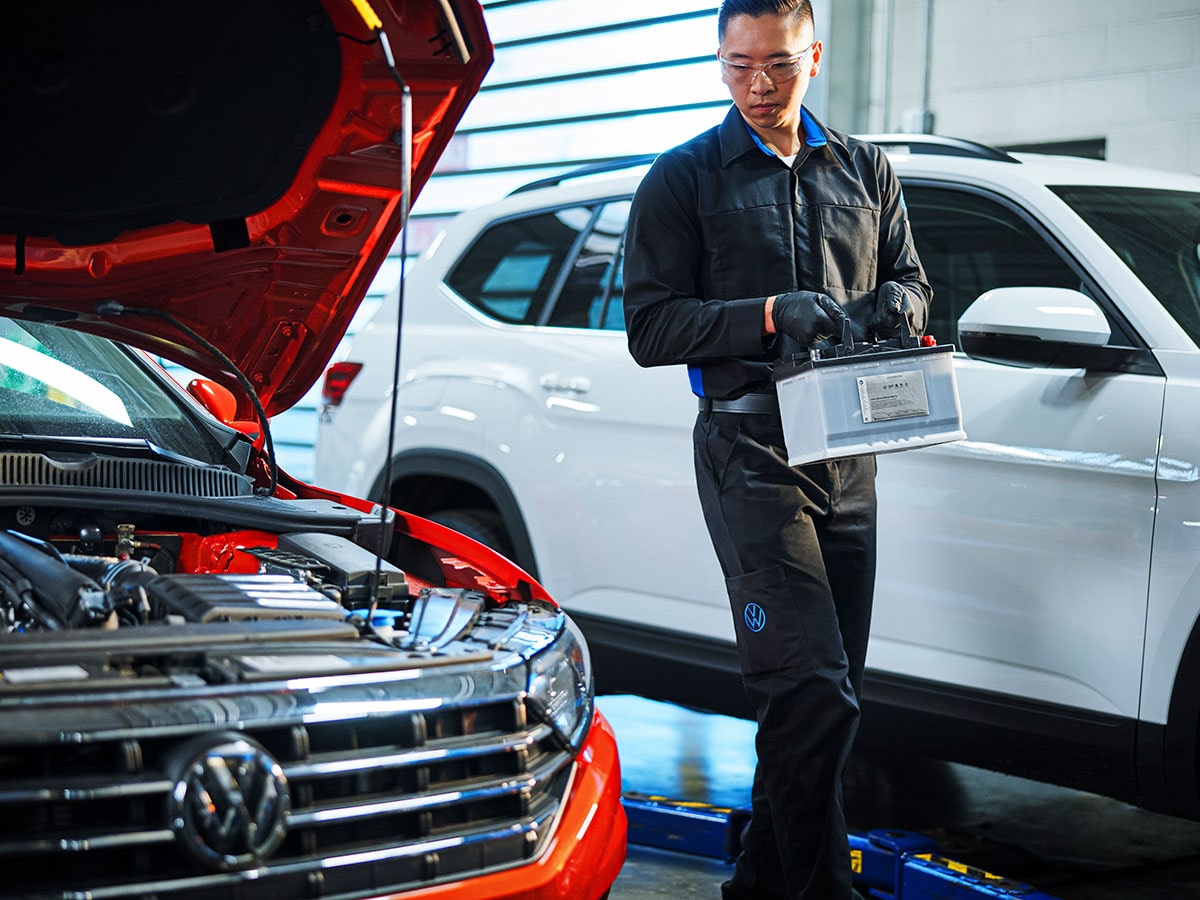 Volkswagen Battery Replacement in Spartanburg, SC
Are you in search of a reputable service shop to provide battery services, such as a replacement? Then you've come to the right place since Vic Bailey Volkswagen has a track record of customer satisfaction serving the larger Spartanburg, SC area. You'll always know that your vehicle is in good hands when you bring it to our service department.
Whether you're bringing your car in for regular preventive maintenance or you've noticed a problem with the battery, you don't want to wait long. Even if the issue is small and you don't have much free time, it's important to have it looked at and tested as soon as possible. Look at your car's manual or the Volkswagen website for maintenance schedule information to keep your battery and other systems and components in the best working condition.