20 years in Sparkle City, and we're still rolling!
2018 marks 20 years in motion at Vic Bailey Volkswagen of Spartanburg. A lot has changed since we opened our doors in 1998, but some things remain the same. We're still a family-owned dealership on a mission to change the culture of car buying; turning it into an experience that's informative, easy, and fast.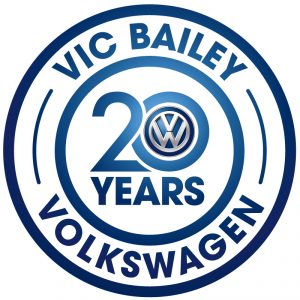 Originally located at 2200 East Main Street, Vic Bailey Volkswagen of Spartanburg quickly grew into the home of "No Hassle Pricing" for new Volkswagens and pre-owned vehicles of all makes and models. In 2011, in order to adapt to our rapidly growing business, we relocated to our current home at 2671 Reidville Road. For the past seven years, we've welcomed visitors from near and far to our dealership to help them find the car of their dreams.
Later this year, we'll add another chapter to the Vic Bailey Volkswagen success story – a new dealership to expand our offerings and enhance customer satisfaction. The new site will be located right next door to our current location, and customers can expect to see no lapse in sales or service departments throughout the process. The existing dealership will operate as normal until the new doors open.
"We needed a larger, more modern home to accommodate our growth," said Hal Foster, General Manager of Vic Bailey Volkswagen of Spartanburg. "With sales and traffic up, we are definitely a dealership on the move. The new facility will enable us to expand our selection of new Volkswagens and pre-owned vehicles of all makes and models to better serve our customers."
No matter where we are, we're passionate about giving back to the community that has supported us for the past two decades. From the always popular Volksrockin' summer concert series to the family-friendly Trunk-or-Treat fall festival, we're committed to giving back to Spartanburg.
Now's the best time to join the Vic Bailey Volkswagen family. Call or stop by the dealership today for the ultimate car buying experience.
Tags: anniversary, greenville, spartanburg, volkswagen